Back in the day
History of The Lancaster Hotel Amsterdam
Like many buildings in Amsterdam, the premises of The Lancaster Hotel Amsterdam has a rich history. But hey, what do you expect with a location in 'The Cultural Garden of Amsterdam' in the eastern part of the city centre of Amsterdam.
Jewish Cultural Quarter
As you stroll through our neighbourhood, you soon discover what developments it has undergone along the years. In the last century, the area near Waterlooplein and De Plantage was known as the district where many of Amsterdam's Jewish inhabitants had settled. In the 17th and 18th centuries, the green Plantage quarter mainly functioned as a backyard where wealthy citizens could escape from the busy city life. In those days, no ordinary houses were allowed to be built here, but only "garden houses". Two of these can still be seen in our street, at number 47 and 49 to be precise.
Nowadays our neighbourhood is part of the Jewish Cultural Quarter of Amsterdam. And although a lot has dissapeared, the Jewish history here still is tangible. And it all begins with our very own building, on the Plantage Middenlaan 48.
Residential home
Our premises was built in 1875 as a double townhouse, commissioned by the landowner at the time, manufacturer D. Siem. In 1927, the conversion to Jewish retirement home Beth Shalom began, which opened its doors in 1928 for some forty residents. From its opening, the house was a sought-after residential location. The elderly Jewish locals who were able to afford it, lived there. The building fulfilled a role as an elderly home up to 1943, until the last residents were deported. From that moment the German marine turned the building into their office.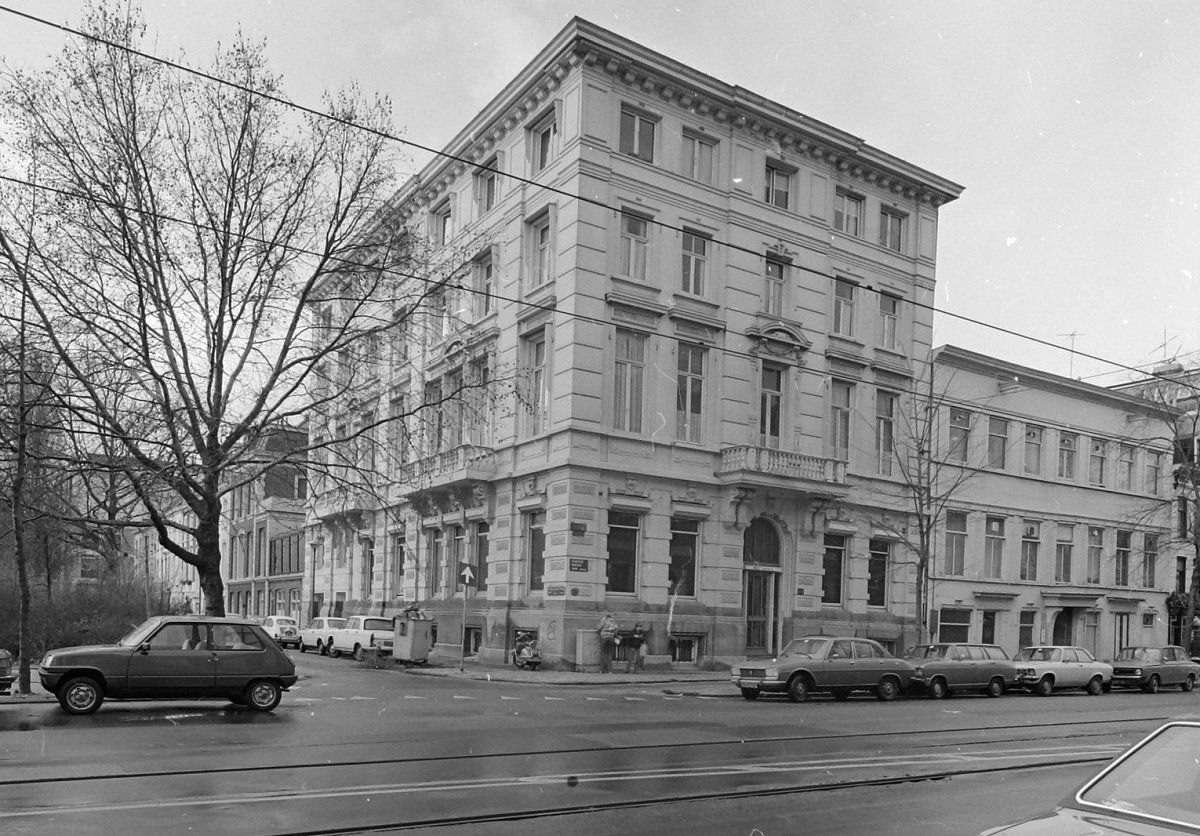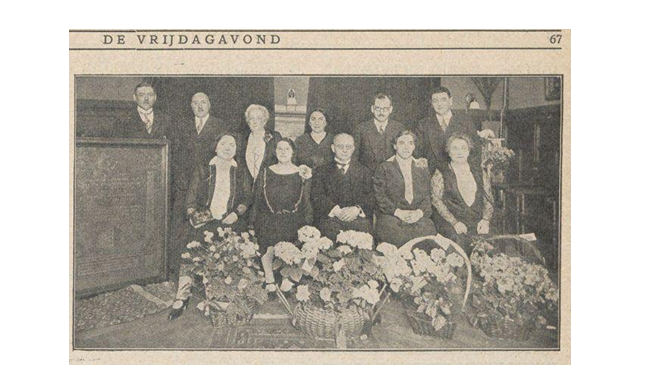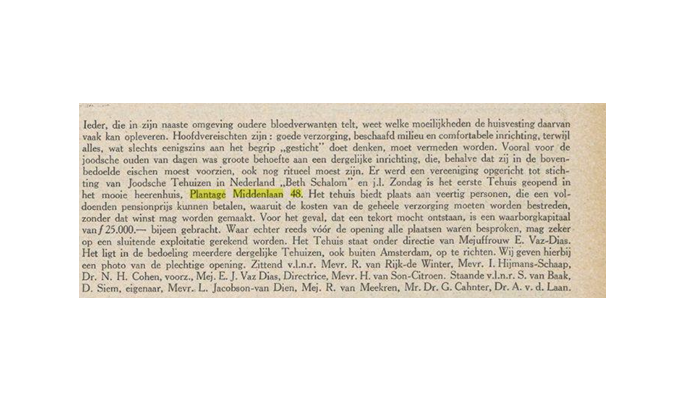 Photo credit: Stadsarchief Amsterdam / Gool, Han van
Rehabilitation, KLM & back to its origin
After the war, the building was used as a repatriation house for a while (an emergency shelter of the Stichting Volksherstel). Here, Jewish survivors of the camps who, on their return found their house uninhabitable or discovered others had moved in, could turn to. In 1947 the building became a Pilot House of the KLM. Eventually, its function as a home was restored; the last advertisement in which the residential home is mentioned dates back to 1972. Since 1977/1978, the building has been operating as a pension/hotel.