The Lancaster Hotel at a glance
Excellent location in a green part of Amsterdam.

Stunning historical building dating back to the 19th century with original details

Enjoy drinks in the stylish setting of our lounge
The Lancaster Hotel Amsterdam is situated in a stunning monumental building dating back to the 19th century. The hotel is located in De Plantage neighbourhood, a pleasant and green area, only a short walk away from the famous Amsterdam canals and and historical city centre of the city. Are you looking for a cosy and stylish room, a family room or a beautiful, spacious room for a romantic weekend away? The Lancaster offers everything you could wish for.
Discover more
Did you know that both the neighbourhood of The Lancaster and the building of the hotel have a rich history? Discover more by clicking the button below.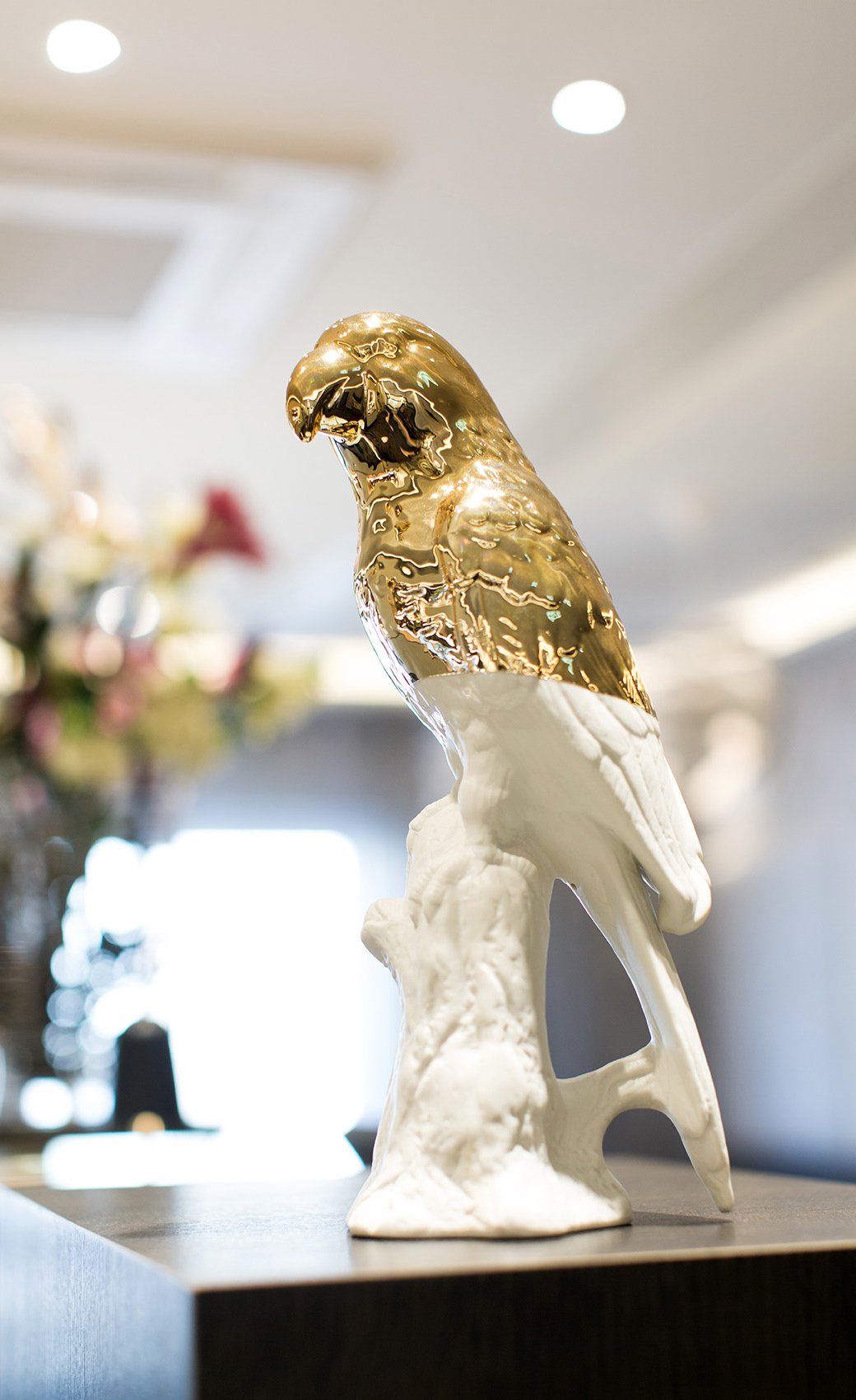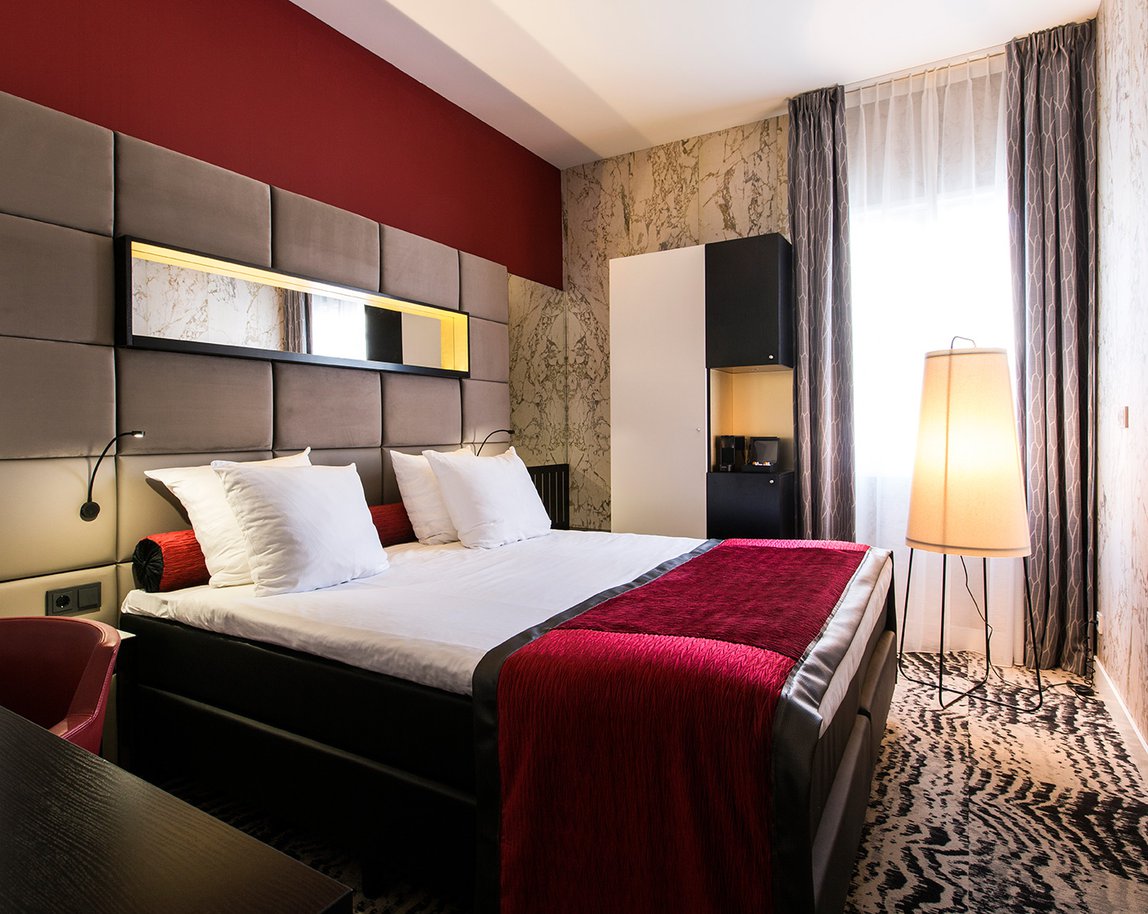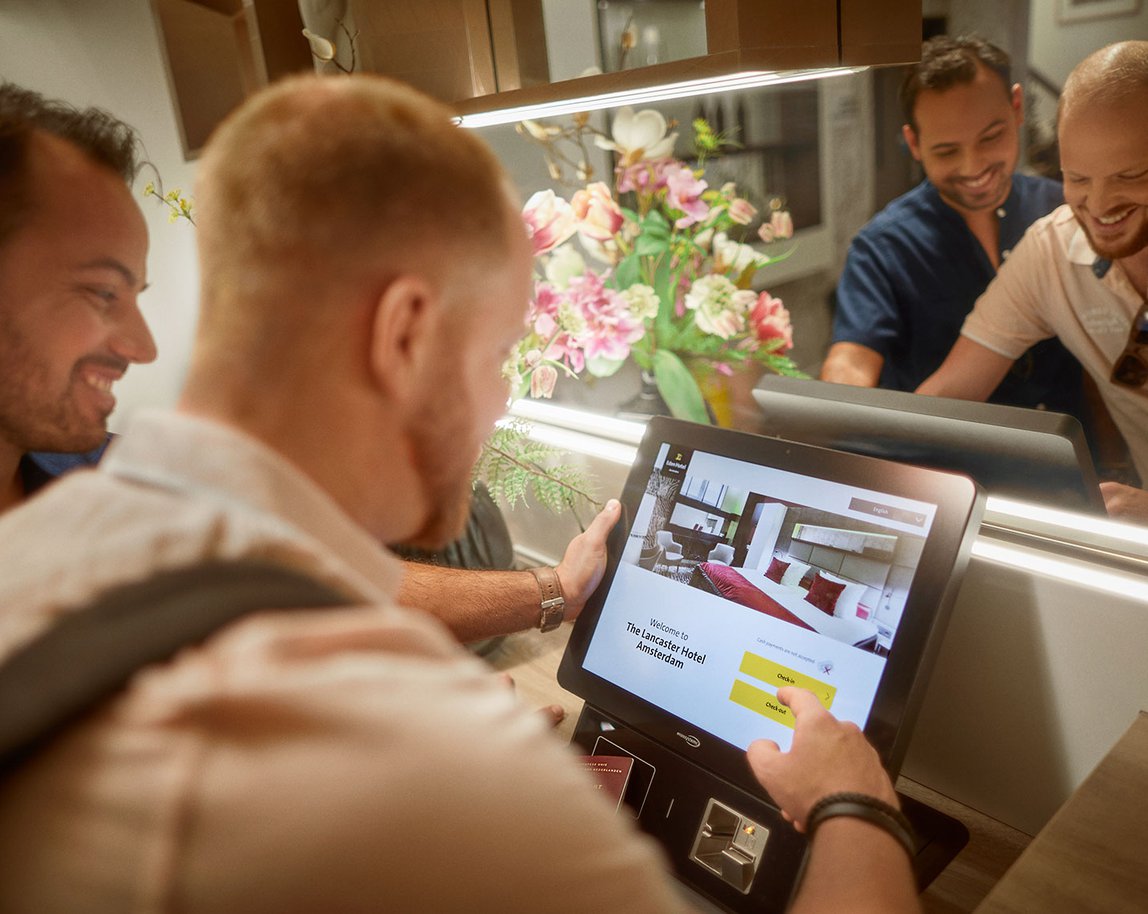 Our Essentials
In our monumental boutique hotel you can count on a memorable stay in Amsterdam. The Lancaster Amsterdam is situated in an upcoming neighbourhood, surrounded by hotspots and well-known highlights. But next to the superb location the hotel offers some significant Essentials that'll definitely give your stay an instant upgrade. 
Checking in and checking out super-fast at our self check-in desks

Sit back and relax with a drink in our lounge

Your own Nespresso machine in your room
Very different!
Loads of delicious vegan food to chose from. Unusual dishes well thought out. There's an earlybird menu at a discount. Friendy staff. Attractive surroundings. This was my second visit & I'll rush there ahain when I'm next in Lancaster! Very good house wine.
Excellent!
Excellent location, helpful, wonderful people working here. The room is very comfortable and big, with everything we can possibly need, there was even treats for our dog :) There is big parking nearby and we had a reserved place in it. We were prepared for everything in advance thanks to all the advises we had from the hotel. Thank you!
Lancaster hotel Amsterdam
I stayed two nights at this hotel I would highly recommend it was very clean and breakfast was really good and nice selection of breakfast (scrambled egg bacon sausages Fruit juices yoghurts etc)and decor was very nice and the staff were very helpful I liked this hotel because it was quite central to all the places I wanted to go I will definitely be staying at this hotel again in the future