The Lancaster Hotel at a glance
Excellent location in a green part of Amsterdam.

Stunning historical building dating back to the 19th century with original details

Enjoy drinks in the stylish setting of our lounge
The Lancaster Hotel Amsterdam is situated in a stunning monumental building dating back to the 19th century. The hotel is located in De Plantage neighbourhood, a pleasant and green area, only a short walk away from the famous Amsterdam canals and and historical city centre of the city. Are you looking for a cosy and stylish room, a family room or a beautiful, spacious room for a romantic weekend away? The Lancaster offers everything you could wish for.
Discover more
Did you know that both the neighbourhood of The Lancaster and the building of the hotel have a rich history? Discover more by clicking the button below.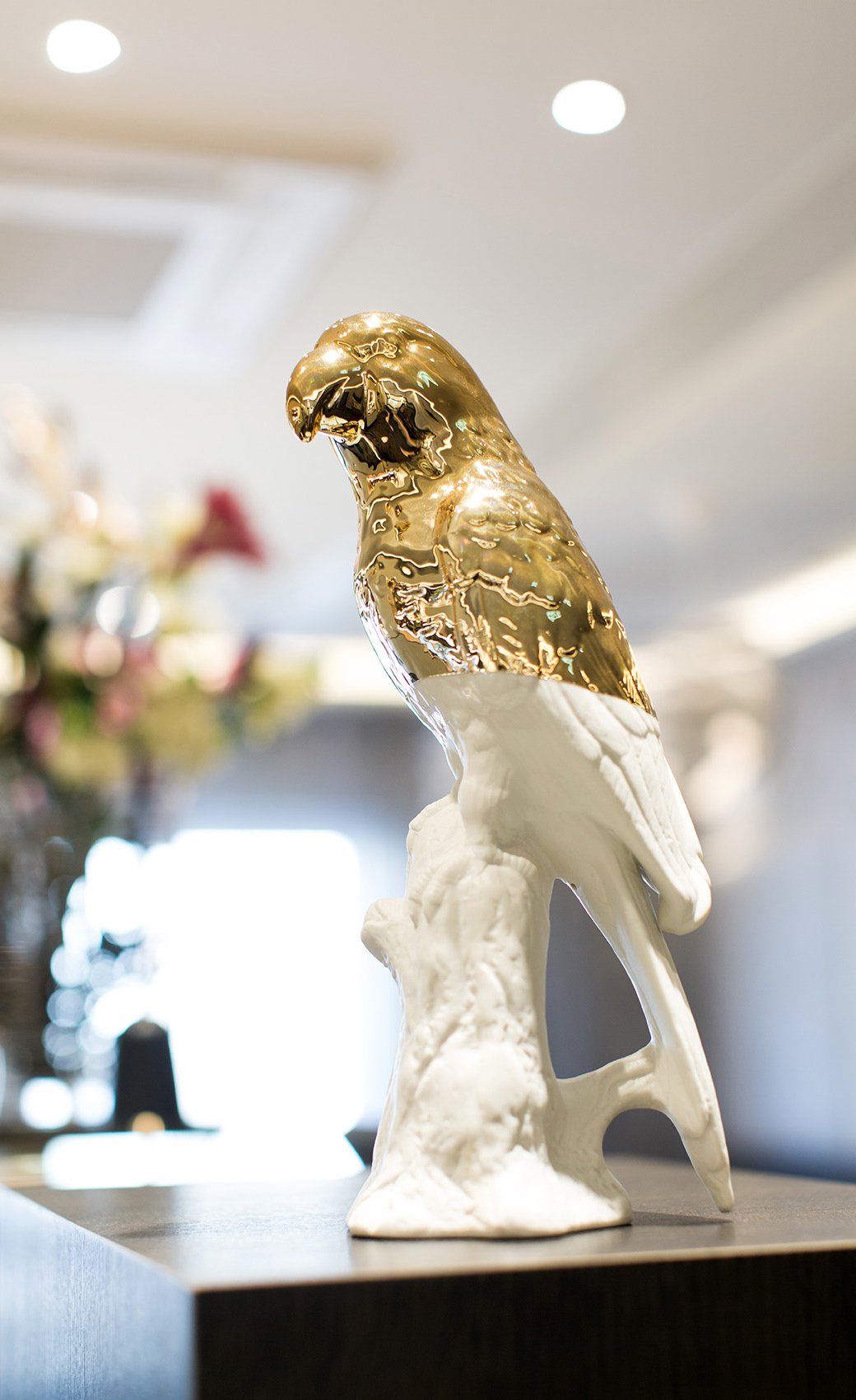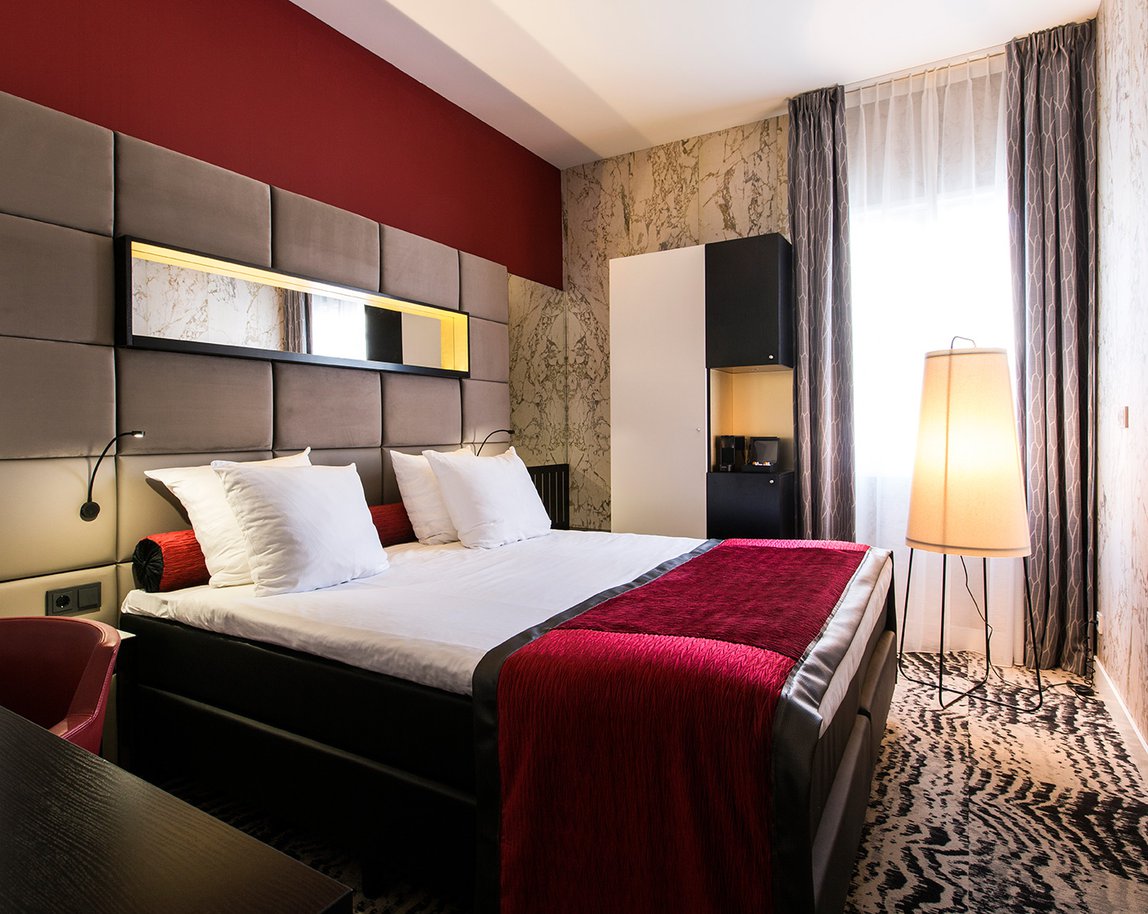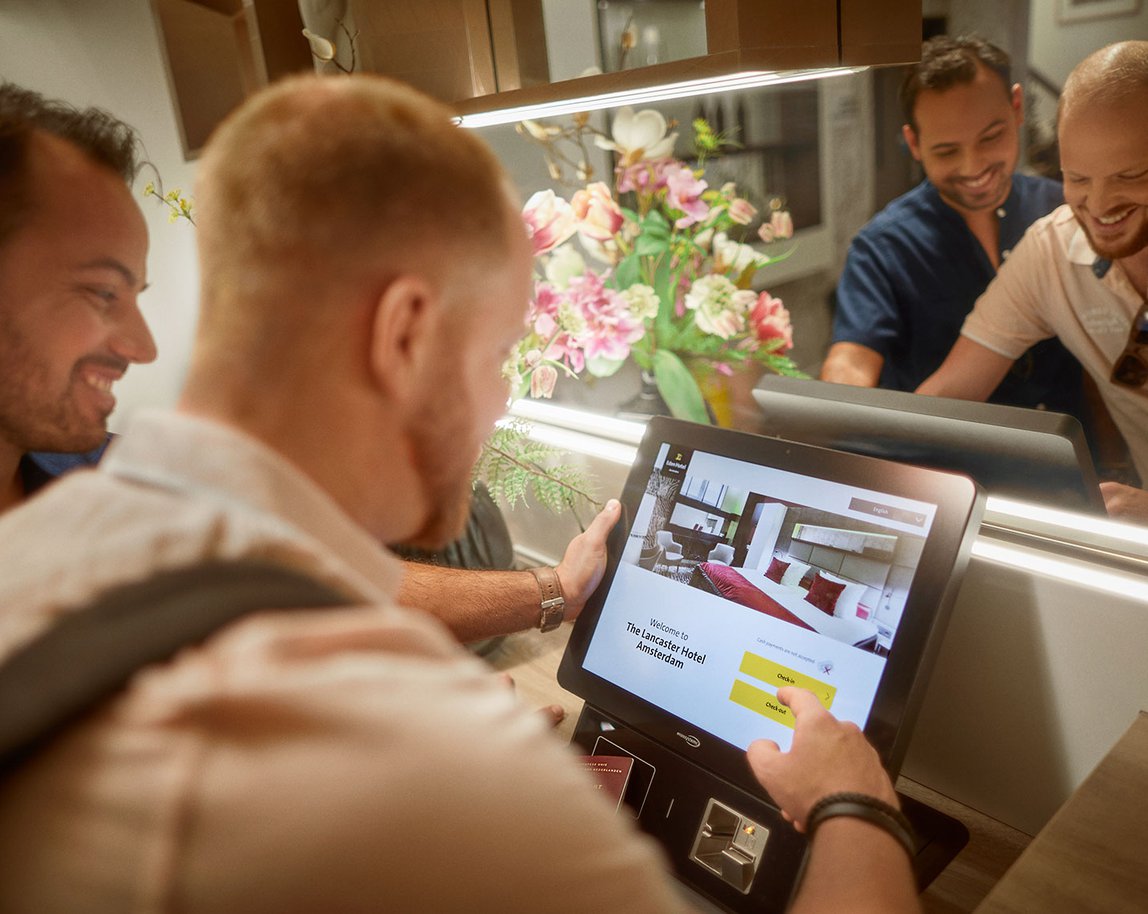 Our Essentials
In our monumental boutique hotel you can count on a memorable stay in Amsterdam. The Lancaster Amsterdam is situated in an upcoming neighbourhood, surrounded by hotspots and well-known highlights. But next to the superb location the hotel offers some significant Essentials that'll definitely give your stay an instant upgrade. 
Checking in and checking out super-fast at our self check-in desks

Sit back and relax with a drink in our lounge

Your own Nespresso machine in your room
Just Right!
Lovely hotel! Staff were so helpful! We initially read a few reviews complaining about the self check in/check out. It was so easy! And there was always someone there to help at all times, so I have no idea where those complaints come from! The room was good, the bathroom was very small. And the sink was tiny (I had to put a towel down to catch the water). There was a shelf above, so trying to lean over the sink was near to impossible. The water pressure for the shower was shocking. I wasn't able to wash my hair once during my visit! (Luckily, it was only a short visit!) Neither of these things was a major inconvenience to us as we spent most of our time out of the hotel, but it was a little annoying. The breakfast was okay. It was not a huge selection of hot food but it was sufficient and the restaurant decor was very nice. Access to the centre was so easy, just walk 2 minutes to the tram stop, and number 14 goes straight to Centraal. There was also a self-service snack/drink selection, which was very good! There was a kettle & coffee machine in the room and a mini fridge. We also had a fan. Check-in was at 3 p.m., and they kept our bags for us until the room was ready! Overall, it was a lovely hotel, a great visit and would stay again.
Great stay
A great stay at the Lancaster. The hotel was very clean and modern. The rooms are small but that is to be expected in the city. We stayed in the King superior room which had a good sized shower and bathroom. We didn't eat breakfast at the hotel so unsure of how this would be, but did appreciate seeing snacks at reception, and the free water in the room. Would definitely stay again.
Lancaster home away from home
Perfect place to stay in Amsterdam. Plantage is one of the best quartier to stay, you can notice it every day. Lancaster has the warmest welcome, through friendly staff, like Mohamed make you feels at home. * i stayed even with my children there, always friendly and the neighborhood great.